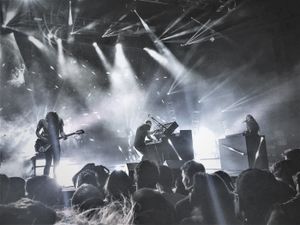 Interested in a Live Performance?
Welcome! my name is Kindra In Christ and I am a Contemporary Christian Singer and Songwriter. My calling is as one who is "Among the broken, to The broken". 
We have been fortunate enough to have held the #1 position on the Christian/Gospel chart for over two (2) years now on the ReverbNation Charts in Nashville, Tennessee. 
Of the hundreds of songs written, we have released 15 songs across many of the music platforms, such as Spotify, Apple, Amazon, as well as over 20 other platforms. Several New Releases are scheduled for the near future through REVIVAL Music Group (RMG) Corp...so "stay tuned" for a lot more!
You're welcome to LISTEN FREE to any and all of my current songs on this website.